ENERGIKA wins FIRE Prize 2014 " White Certificates for efficient industry"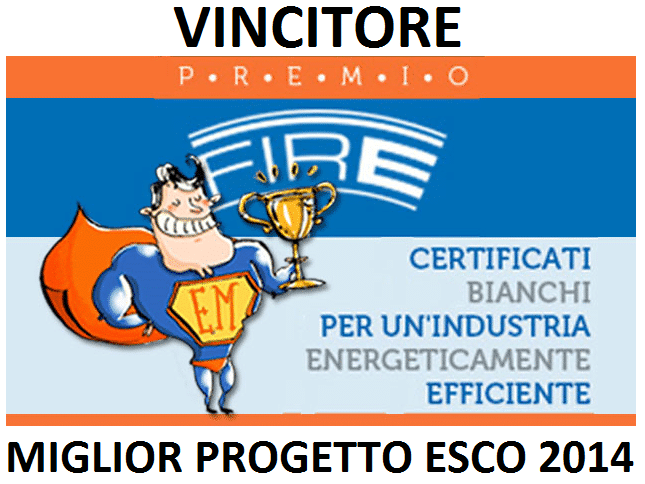 The prize FIRE "White Certificates for energy efficient industry", organized by the Italian Federation for the Rational Use of Energy in collaboration with ENEL Distribution, was assigned within the Keyenergy event. The competition is dedicated to the best projects for a smart use of energy in industry presented by energy service companies and other companies with energy manager accredited by GSE.
For projects submitted by energy service companies it was awarded the project by Energika, as an exemplary case of how a qualified outside company can support industrial enterprise in identifying effective and targeted solutions to harness local energy resources ( in this case using ground water to reduce plastics molding energy consumption). The award was received by Eng. Paulo Paglierani.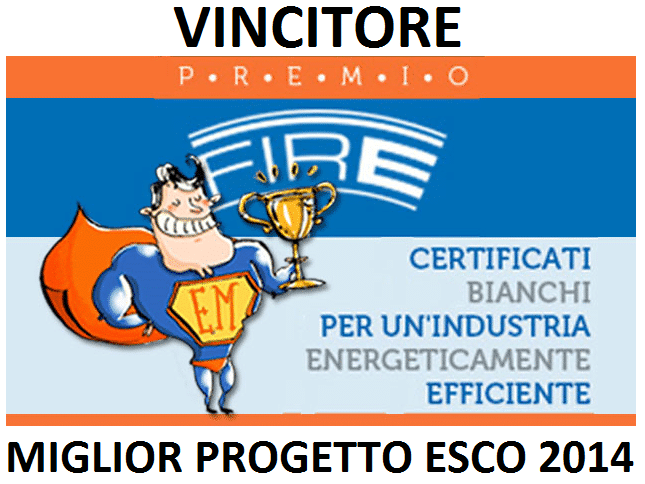 Got some questions?
Ask our consultant
&nbsp