ENERGIKA will attend Richmond Energy Business Forum 2016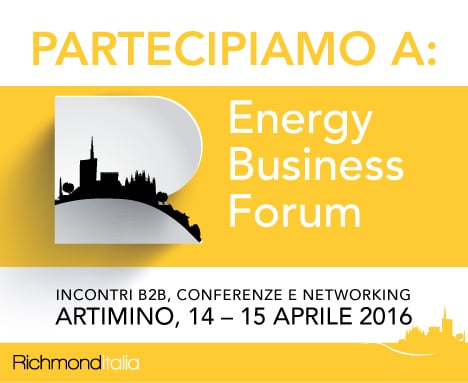 On 14 and 15 April ENERGIKA participate as Exhibitor at Energy Business Forum, the Richmond Italia Forum dedicated to the world of Energy. As for the other Richmond Italia events, the goal is to create new opportunities to meet demand (Delegates: energy managers of major Italian companies) and offer (Exhibitor: companies providing products and industry solutions).
Participants at the event, thanks to a busy schedule of meetings, will be able to meet both their needs in terms of "business" and training. The conference program includes: plenary sessions, seminars, workshops and working groups with the aim of strengthening and enhancing the professional who takes care of energy within companies.
An unmissable event which will see ENERGIKA starred with the major players in the sector.
Richmond Italia is a Richmond Events Ltd partner, a company founded in 1994 leader in the Business-to-Business events. Richmond Events is present in the international markets with events in the United States, the United Kingdom, Switzerland and Italy. (Marketing forum, Finance Director forum, Logistics forum, Human Resources forum, Safety & Security forum, Procurement Director forum, Safety & Security forum, Digital Marketing forum, Richmond Ecommerce forum, Retail Business forum e IT forum).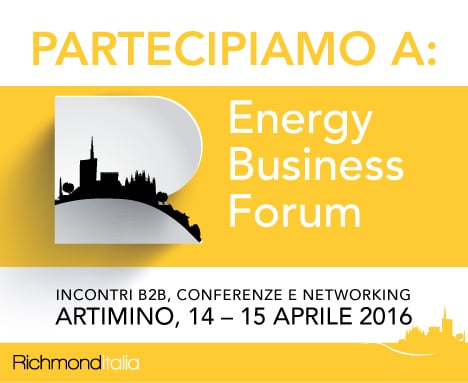 Got some questions?
Ask our consultant
&nbsp